Application of Waste Tyre Pyrolysis Oil
The waste oil refinery machine is to convert waste oil mainly waste motor oil, waste engine oil, waste plastic oil, waste tyre oil, heavy oil to diesel. waste tire/plastic oil is extracted from waste tyre/plastic by our waste pyrolysis plant,the oil is also called pyrolysis oil.We Xinxiang Doing Renewable Energy Equipment Co., Ltd, as leading supplier&manufacturer successfully increased oil yield rate to 95% of waste engine oil,we doing have complete set production line,we have exported our machine to more than 60 countries in the world.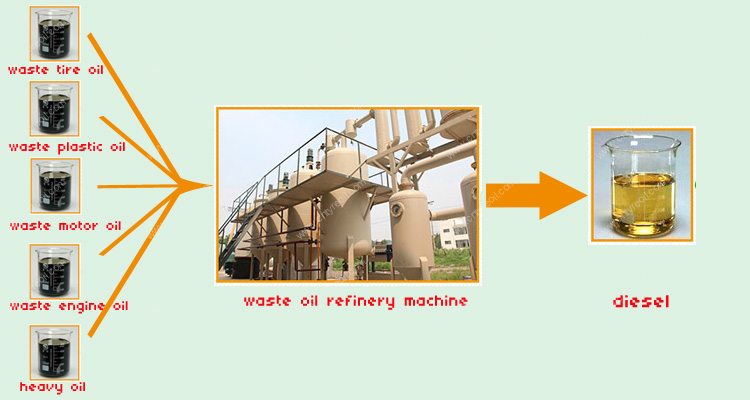 After refined we can get high standard diesel oil from waste oil. The diesel can be used in tractor, truck, ship, and boiler etc, the diesel quality can reach a high standard, you can sell diesel directly to make profit.
Read More: New Generation Waste Tyre Pyrolysis to Oil Plant
Welcome to Contact Us
---